Please select the category of testimonials you wish to view below ....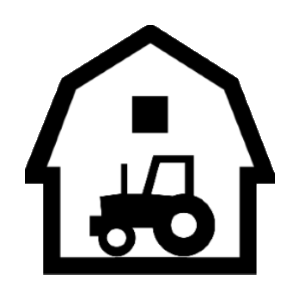 Agricultural

Commercial

Domestic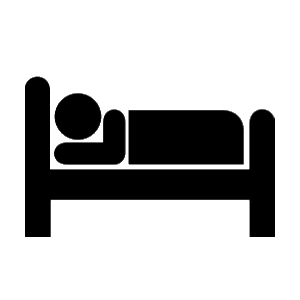 Hospitality

Residential
---
Stephen and Jenny Clark, Keswick
Boiler: ETA Hack 199 Kw
Fuel: Wood Chip
We were really happy with the excellent service received from Eco Green Energy Centre, the boiler was fitted within 2 weeks and full support and advice available whenever required.
---
Mr Hall, Gilsland
Boiler: ETA SH 50 kw log boiler

---
Mr & Mrs Stuart, Bramcragg Farm, Keswick
Boiler: ETA Pe K 70 Kw
Fuel: Wood Pellet
---
Mr Fisher, Brampton
Boiler: ETA HACK 199 Kw
Fuel: Wood Chip
I would like to thank all at Eco Green Energy Centre Ltd for the installation of my wood chip boiler. The installation only took two weeks over the festive period with the on-site engineers tidying up after themselves every day and being very helpful with any queries I had. Likewise, they were very helpful in assisting me with my Renewable Heat Incentive application. Fantastic service!
---
Introducing Radley 'The Penrith Hot Dog'
My constant companion has given his seal of approval to my latest venture. Since contracting with The Eco Green Energy Centre to install a fantastic biomass pellets heating system in my extensive showrooms both staff and myself are utterly delighted with the result.
The service and attention we received from The Eco Green Energy Centre were second to none. Originally our premises were heated with electric storage heaters and the bills were mind boggling and filled us with apprehension and dread. We now look forward to considerably reduced bills combined with receiving the Renewable Heat Incentive for the forthcoming 20 years. Radley is curled up snug as a bug in a rug.
Terry Oliver, The Arches Carpet Showroom, Gilwhilly Estate, Penrith
www.thearchescarpetcentre.co.uk
---
Mr Chambers, Wash Down Supplies, Penrith
Boiler: ETA PE K 70 Kw
Fuel: Wood Pellets
---
Chris Fisher, Holmrook
Installed: February 2018
Boiler: Extraflame Liliana Idro
Fuel: Wood Pellets
Just to say thank you very much for all your and the teams good work installing our biomass stove and full central heating & hot water system. From our initial query to final commissioning you've been great at guiding us along the way. We've been genuinely impressed with the entire teams work, attention to detail and quality of workmanship, not to mention the very reasonable price. The system looks great and we really cannot wait to begin to get use out of it.
Carl has been great continually keeping us up to date with proceedings, and always took the time to show me the progress that was being made each day, as well as involving me in any decision making that needed done, he is a great asset to your team.
We wouldn't hesitate to recommend you to anyone looking at getting a similar system installed, and have already had much interest from friends, colleague's and neighbour's.
---
Les Burgess, Scaleby
Adam and his team at the Eco Green Energy Centre supplied and fitted a Biomass heating system and Solar hot water panels to our home.
My wife and I were both so impressed with the whole package, from the office staff who were very polite and helpful and provided excellent customer service to the installation team.
The team of installers working in our home were polite and meticulous with their workmanship. On completion of the day's work the team cleaned up after themselves to a high standard daily.
I fully endorse Adam and his team and intend to use the Eco Green Energy Centre again for all future plumbing and heating installations on any other projects.
Yours Sincerely
Les and Karen Burgess, Scaleby
---
Susan Fuszard, Newton Arlosh
Just a quick thank you for the very efficient way your company installed my new heating system with an Extraflame Duchessa biomass pellet boiler.
The pellet boiler works effectively and is heating my hot water with no fuss or hassle. I found it amazingly easy to programme. I have had no difficulty in working the system and the ease of use and filling with pellets is great, definitely no hassle. I just cant understand why these these systems are not in widespread use. Let the cold weather come and I can now keep warm without worrying about the cost of my electricity bill.
Please pass on my thanks to the installation team who managed the whole installation in five days and did a superb job.
Regards
Susan Fuszard
---
Richard Corless, Whitehaven
After seeing an Extraflame wood pellet boiler in a local cafe, I was impressed by the technology (and good Italian design/looks) in these boilers. With the ever increasing cost of filling our oil tank, the move to a pellet boiler seemed the natural way to go. Even without the RHI scheme payments, which are due to come into effect for domestic installations in Summer 2013 as I write, wood pellets (which we get delivered in 1 tonne/100 bag pallets) are significantly cheaper than oil.
We had our Duchessa boiler installed by the Eco Green Energy Centre, Adam visited our home and gave us a no charge/obligation quote for a modified central heating system to replace our 12 year old boiler, old hot water cylinder and associated controls. We had the Duchessa installed in the hearth of our dining room fireplace. The installation team completed the job within a week and we were impressed by their high standard of work and professionalism. The odd teething problem was quickly sorted with a phone call or a visit by an engineer.
One year on, and the Duchessa pellet boiler has become part of our home, operating reliably and often providing better viewing than the TV, as you watch it go through it's pellet loading/ignition/burning/modulation sequences. The pellet boiler does require more maintenance than gas/oil boiler, but you soon get used to the routine of tipping pellets in once or twice a day and a weekly clean, which takes about 10 minutes; and it's nice to be a bit less dependent on oil.
Richard & Louise, Whitehaven, Cumbria
---
Malcolm Atkinson, Kingside Hill, Abbeytown
After spending a considerable amount of time contemplating which type of new heating system to install in my house my attention was drawn to the Eco Green Energy Centre Ltd. This firm specialises in Biomass Heating Systems and when on recommendation I contacted them I received a visit from their installation surveyor.
To say this man knew his stuff is a gross understatement and I agreed to receive his written quotation. This arrived in a very short space of time and I was most agreeably surprised with the price. Needless to say after making a few more queries regarding his proposal I gave the go-ahead. Their employees were more than conscientious and obviously proud of their work. I can with the utmost confidence recommend this firm.
---
Melbreak Country House Hotel, Workington
Installed: December 2014
Boiler: ETA Hack 200P
Fuel: Wood Chip
After getting many extortionate quotes I received a very fair quote from Eco Green Energy Centre. The installation has been professionally done and we are very happy with the service we've received.
---
Malcolm Redman
We would like to thank the team at Eco Green Energy Centre for the on-going delivery of our new Biomass heating system. The process of the installation and support has been very effective and trouble shooting of any start-up issues dealt with in a helpful and prompt manner. We look forward to a more efficient and cost effective delivery of heating for our guests and ourselves with the added bonus of seeing a reduction in our carbon foot print.
Malcolm Redman
Bush Nook Guest House, Gilsland, Cumbria
---
Mr Pearson, White Heather Hotel, Kirkbride
I would just like to thank the whole Eco Green Energy Centre team for the installation of my biomass pellet boiler. The installation team were very polite and efficient and tidied their work area after each day of work. Originally the premises was heated by heating oil and it was costing me a arm and two legs so I knew I needed to find a less expensive alternative which I did in Biomass pellet. The running costs are significantly cheaper compared to heating oil and the fuel is enviromentally friendly. These factors along with the rewarding repayments I will receive via the Renewable Heat Incentive make biomass pellet boilers a fantastic investment.
---
Michael Heaton, Woodlands Guest House, Liverpool
I did some research on biomass pellet boilers on the internet and realised I desired a Biotech PZ 35 biomass pellet boiler. I tried one or two companies regarding the supply and installation of this model with no prevail. Until I contacted the Eco Green Energy Centre, their installations surveyor came to see me and within three weeks my installation was complete. The installation was carried out to a high standard and I would just like to thank the whole Eco Green Energy Centre team for all their help.
---
Mr & Mrs Stuart, Bramcragg Farm, Keswick
Boiler: ETA Pe K 70 Kw
Fuel: Wood Pellet
---
The Fairways Residential Care Home, Workington
Installed: January 2017
Boiler: 2 x ETA Hack 200C
Fuel: Wood Chip
From the initial contact of a leaflet through to completion of our biomass installation and commissioning it has been a pleasure to work with Eco Green. Their down to earth no nonsense approach filled us with confidence to move forward with this big project. We are only 6 months into using the biomass boilers and already seeing big benefits. I would recommend Adam and his team to anyone thinking of making the move.
Paula Carruthers
Director
Fairways / Westwinds
---
Mr Coulthard, Justicetown Hall, Westlinton, Carlisle
Installed: April 2014
Boiler: ETA Hack 130Kw
Fuel: Wood Chip
I was looking for a log boiler for my farm and I was recommended to the Eco Green Energy Centre Ltd by a relative. I was very impressed with the prompt service of Eco Green. Within a day I received a site visit from their installation surveyor and the following morning received a very competitive quote. I went ahead with Eco Green's quote, my positive impression never altered throughout. The boiler was installed and commissioned within a week, the engineers were friendly and helpful. I was so impressed. I even purchased another biomass boiler, this time a wood chip boiler feeding seven flats, again the installation was faultless.
I fully recommend the Eco Green Energy Centre Ltd.